Visited my luthier friend, who had the good sense to move close to Piriapolis and set up a cozy atelier, up on a hill with a million dollar view.
I was privileged to portrait him as he worked to fix a nuance in my instrument.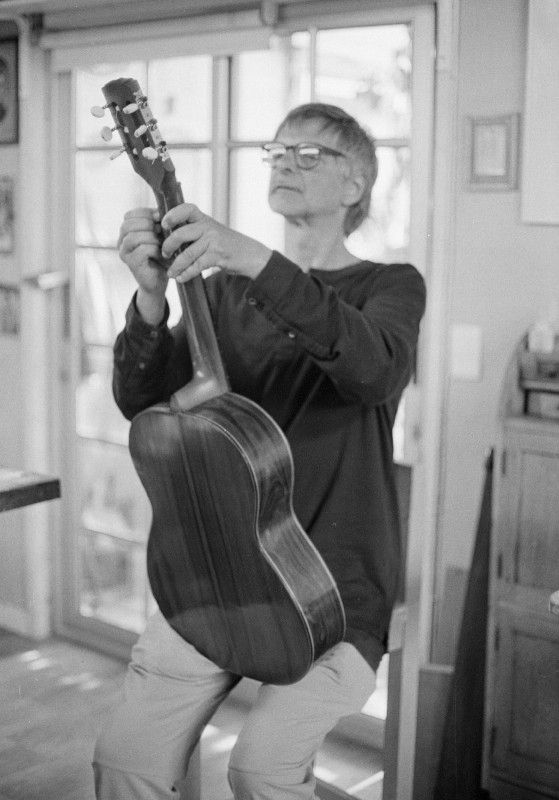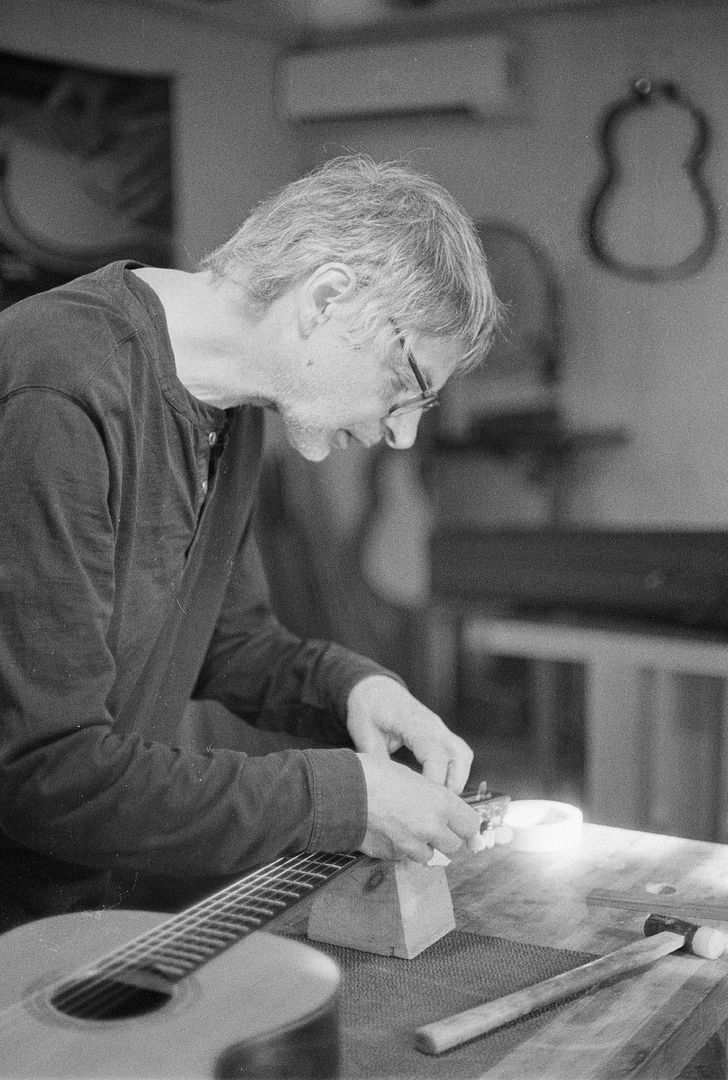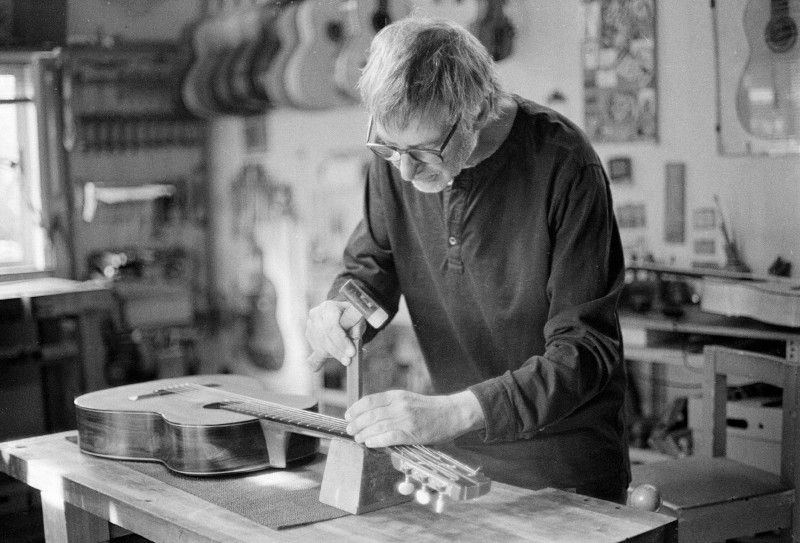 Thanks for watching these!
Nikon F with 50/1.4 lens, HP5+ in D-76 1:1.