Montevideo is full of fruit stalls which show off their products in open wooden boxes. The stall operators are not always keen about photography, but the colors and patterns are compelling.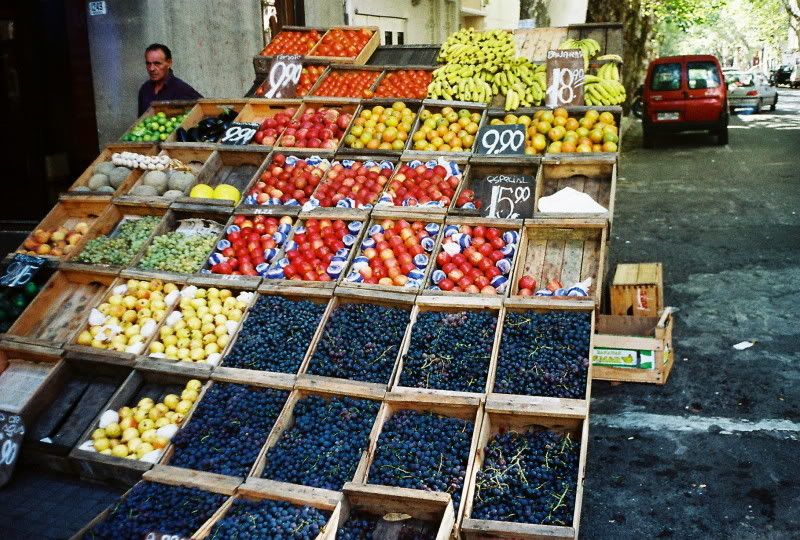 The boxes are always scarce, they come and go from the main market to the stalls. Sometimes they break or get lost in transit. Market operators write their business names on the side, in an attempt to keep accounting and get their boxes back.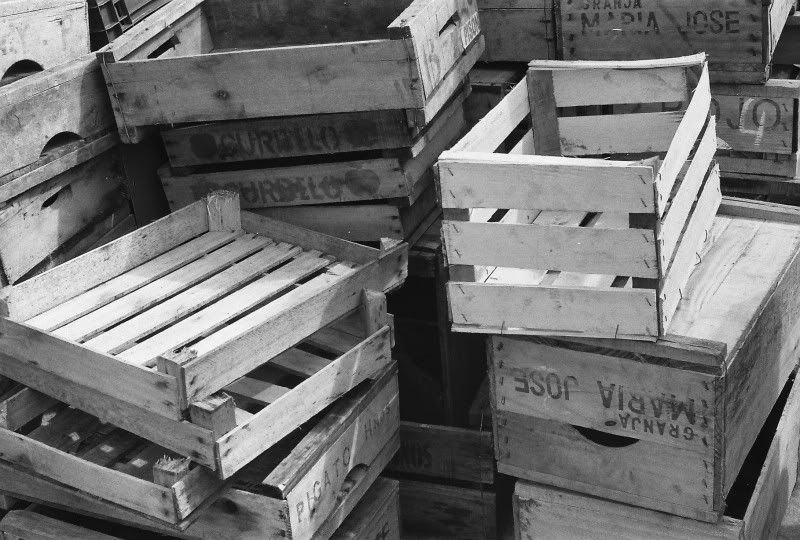 When piled to be loaded, sometimes the boxes make regular patterns, but not very much so. Nothing Uruguayan could be too regular.




Best part of this subject are the textures and tones. I like the following one because of the onions spilling out of the box.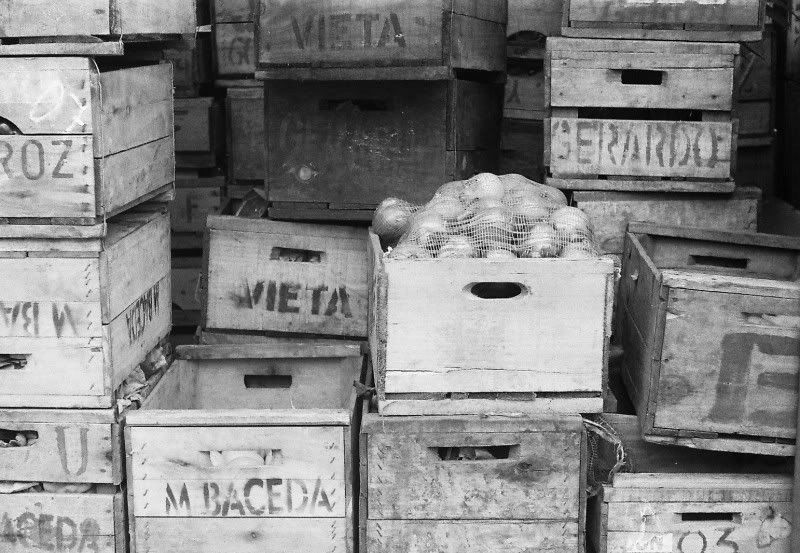 Thanks for looking.