You may have read that our little country is legalizing a certain weed, despite a majority of the people against. A large Cannabis Expo was organized in LATU last weekend.

Entrance ticket was about 6 US dollars, very cheap if you consider that this was social history in the making.




About 6,000 people visited the expo, many of them foreigners. A lot of interest and activity - a whole community coming out of semi-clandestinity.




As I am not a user, I had never seen all these devices. Glass blowers seem to have a bright future.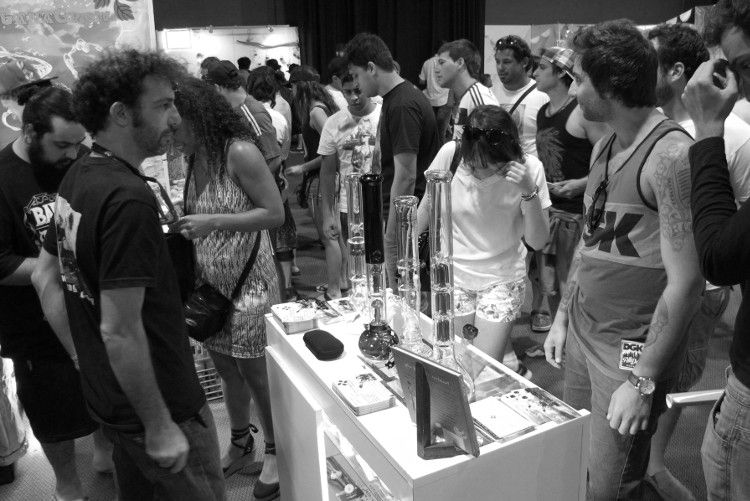 Young people queuing to watch a hemp flower under a low-power microscope.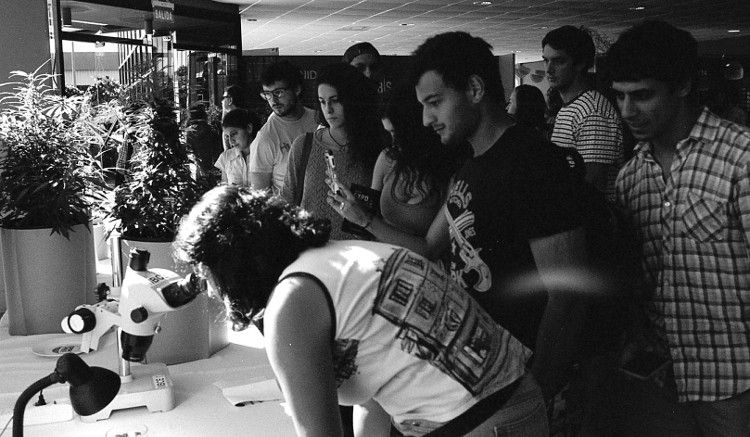 One stand was fittingly named in homage to the current President, a big promoter of legalization as a lesser evil.




It seems that light tents are a key device for cultivating this weed in our climate. These two guys were setting up a LED-lighted portable tent.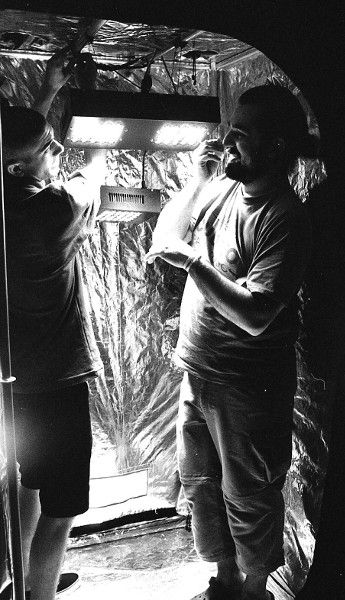 A set of tents already set up and working. These plants are treated as royalty.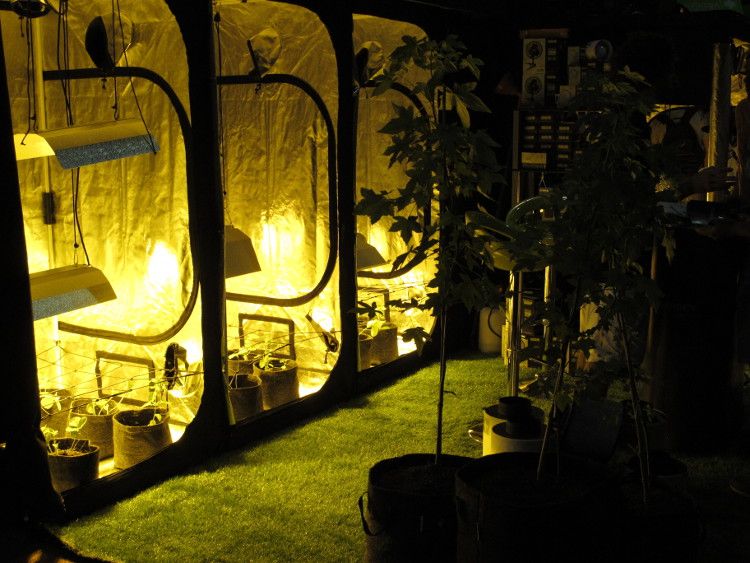 Many people learned for the first time that the hemp plant had other uses too.




In the expo the dominant colors were black and green (maybe the soccer club El tanque-Sisley was a sponsor). Some well thought-out details.




Thanks for looking. Pictures came from a Spotmatic 500 with 35mm f/2 lens shooting FP4+. Color pictures are from a Canon G12 digital P&S.