Downtown, before the game against the Netherlands, it was pure madness.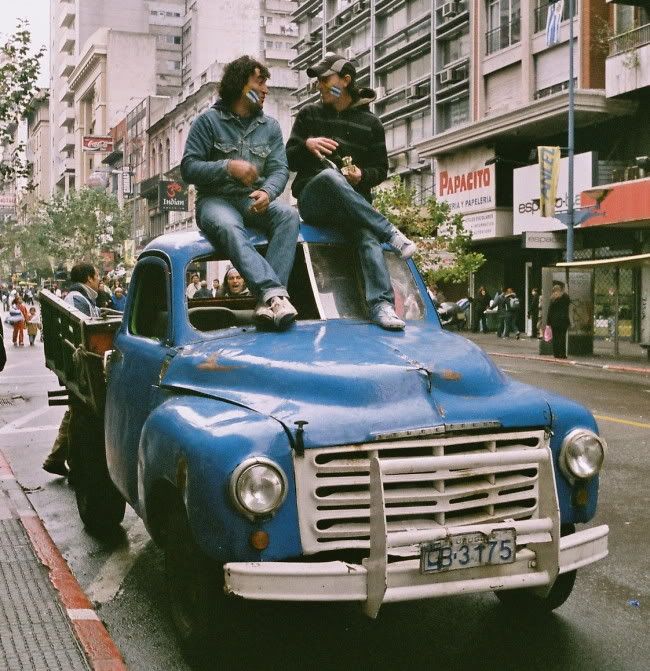 Well, we lost 3-2, but the game was incredible. Tabarez should have changed Forlan earlier, he could not run anymore. The team upsurged after the changes. In any case we may be proud of a well-played game, and two beautiful goals against one of the best teams in the World Cup. The Celeste is back! I can't stop thinking of Jaime Roos song about the team, it is so accurate.
Today the mood is more sedated. We all know that the third-position match is almost a friendly, but it would be nice to beat Germany and show that we are indeed back into the elite teams. Even top fashion stores are in the sky-blue mood.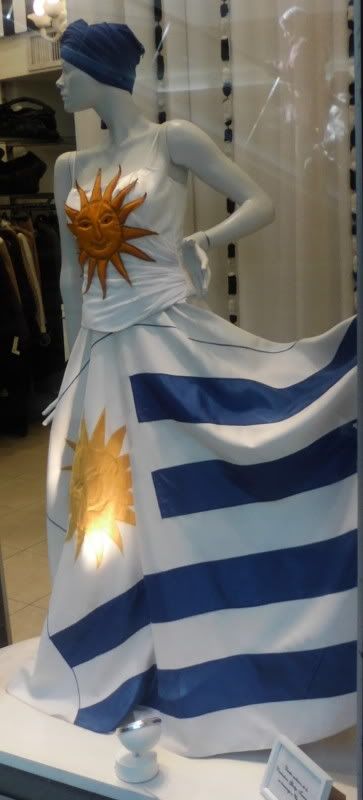 Neptune is comfortably watching everything in Rodo park. He's probably wishing for a large screen to watch these games. After all he was already there in 1930, if I am not mistaken. This generation of players, along with Tabarez, are giving us back our past.
Sunday last, we lost to the young Nationalelf, but we did give them a good rattle! The second goal by Forlan was out of this world. No wonder the guy was voted Golden Ball last Sunday.

Photos taken with an old Minolta AL-F, Fuji Superia 400 film. The camera actually came from the Netherlands!