No need to further comment the dramatic Uruguay-Ghana World Cup match. The city is sky-blue crazy.

This guy was selling national flags in the Harbor Market last Saturday, during the Uruguay-South Korea match. After he sold his stock, he kept these two for his family, and just watched the game.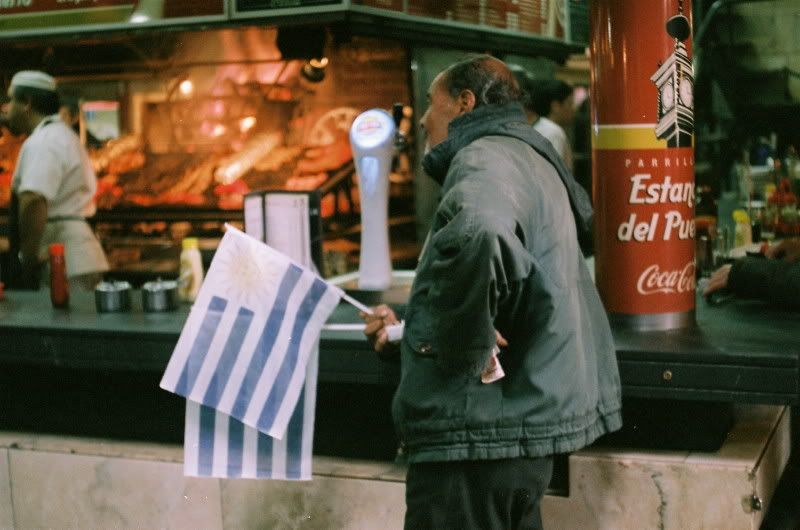 The Ministry of Finance was decorated with two sky-blue stripes. This is the same building where Mario Benedetti worked for a short time in the 1940s, and where his "Office Poems" were born.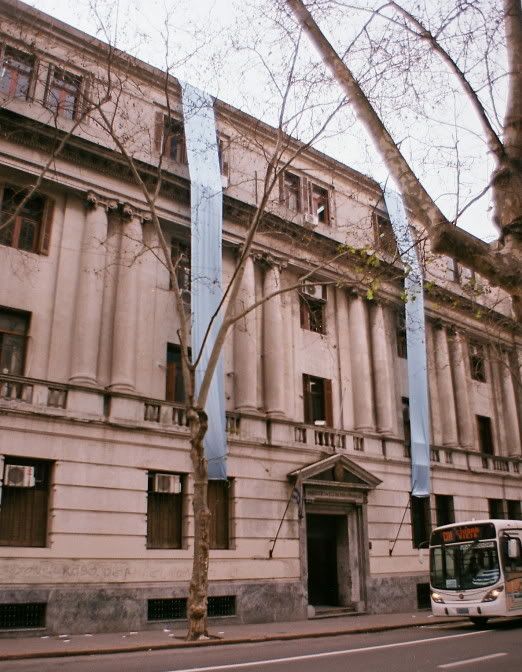 A large screen was set yesterday in the midst of Independence Square, where people were coming together just before the game, to watch, suffer a lot and eventually celebrate.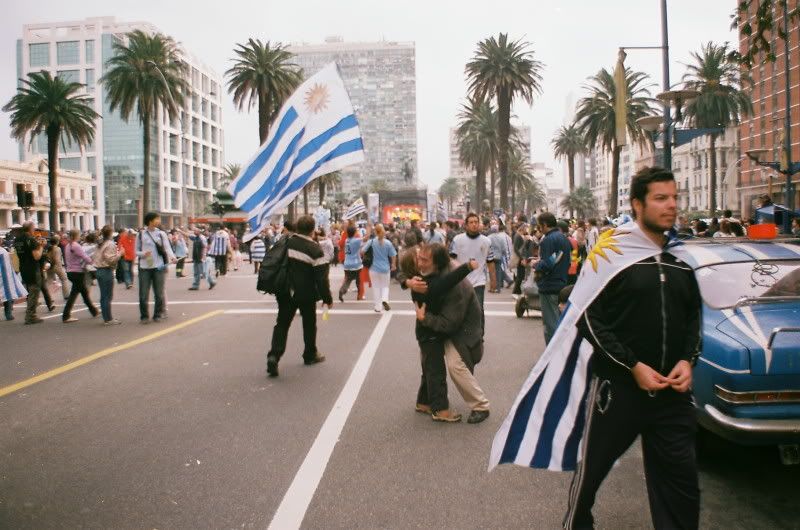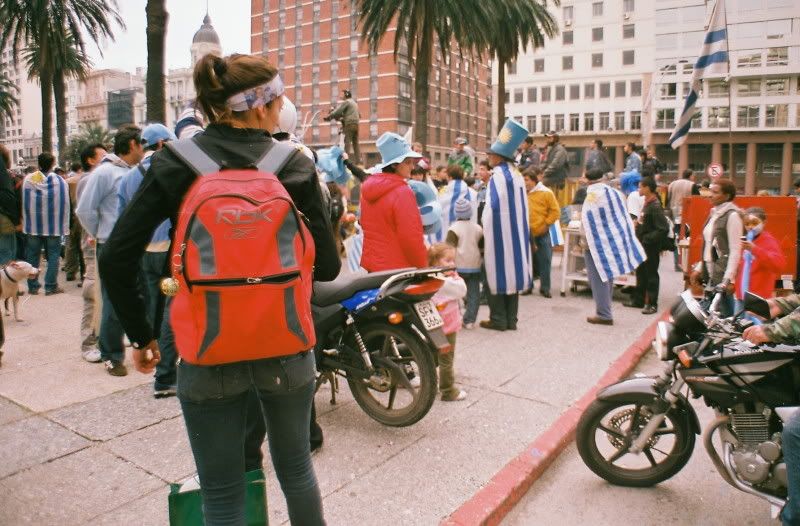 Next week, the Oranje! Whatever happens will be a gift from the team to this small, crazy, football-loving country. We needed this after 40 years.