In the Buceo harbor, a number of small fishing vessels have their home.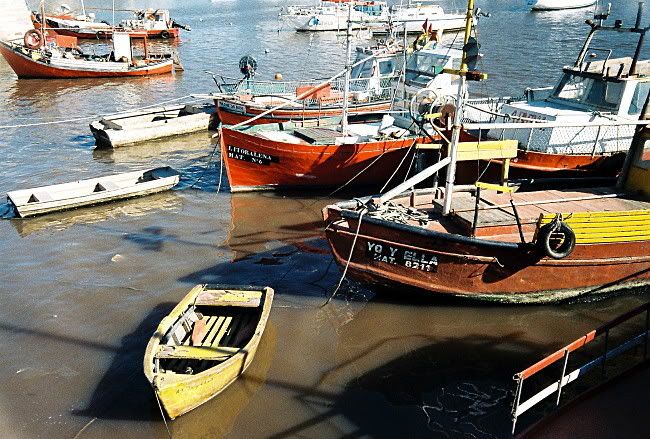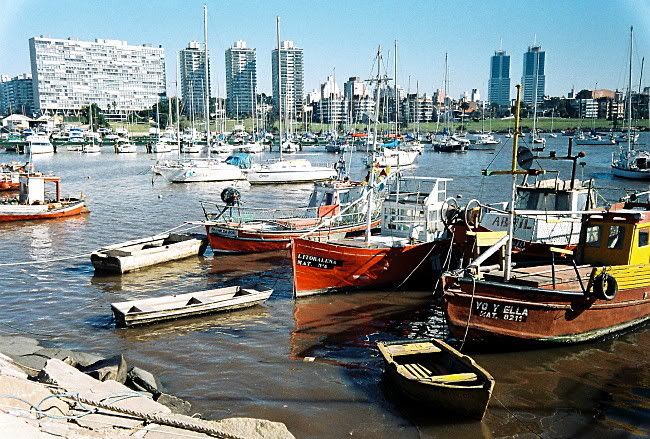 In the early morning they go fishing in the River Plate. In bad weather they stay moored and I can get at them with my old cameras.
Ikoflex 1b, PanF+, Rodinal 1:50.
The smaller boats are tied one against the other to save mooring space.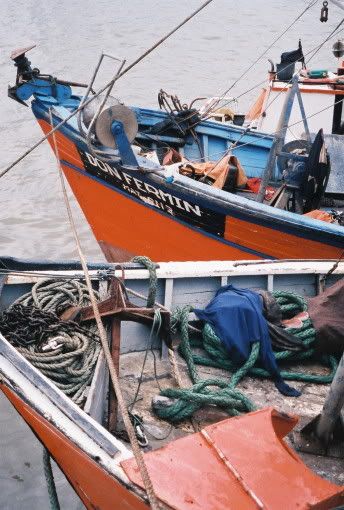 Olympus Pen EE-3, Agfa CN-135
The skies of Montevideo are well known for their deep blue colors and the cloud effects after a good storm.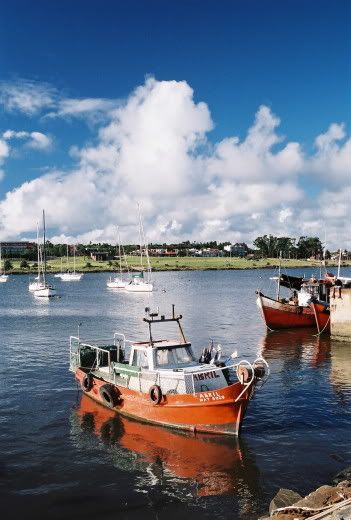 Pentax K-1000, 35 mm lens, Fuji Superia 100
A full catch in a winter's day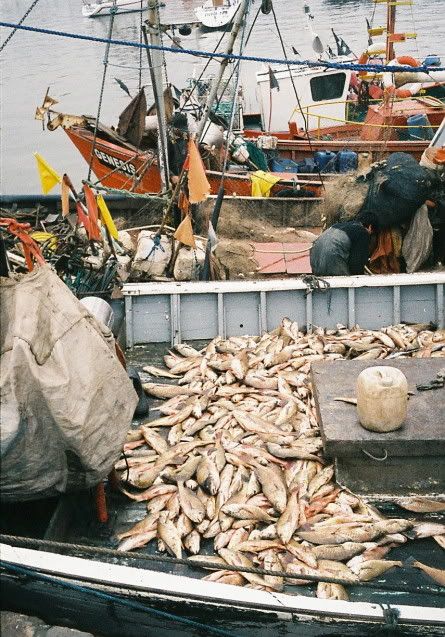 Olympus Pen EE-3, Agfa 200.