Candombe is the drum rythm of the African slaves that were left in Montevideo. Although there were no plantations here, the city was a port of scale in the trip from Africa to the Pacific coast, and some slaves did stay here, mostly to work in the city itself. Black population is small and concentrated in Montevideo. They contributed to national culture with candombe.

Candombe is played with three types of drums of different size. This is, I think, the large one.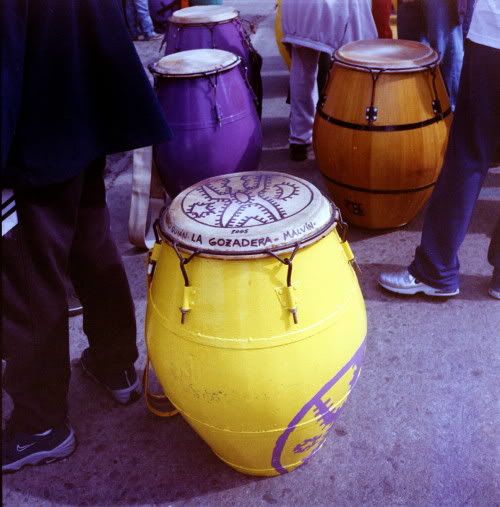 La Gozadera is the name of a candombe group that rehearses in the streets of Malvin every Sunday at noon. They prepare for the Llamadas parade in Carnival. Their colors are yellow, violet and green.

A typical rehearsal starts by giving tension to the drum heads, for which they must be heated first.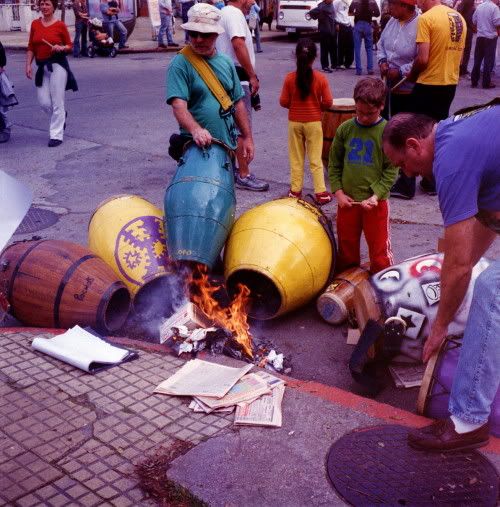 Drums are played with the bare hands (for the smaller size) or with a stick and hands.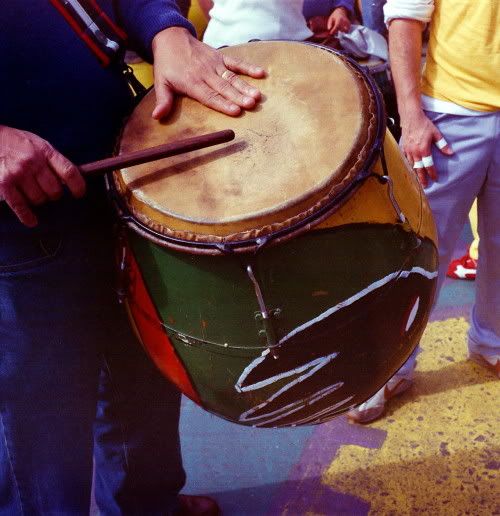 Super-Isolette, Konica VX-400 (five years expired, hence the bluish colors)

These are dancers during a street parade in October 25, 2005 (Heritage Day) at night. Dancers wear the Gozadera colors too.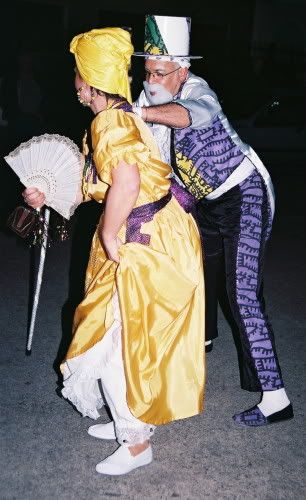 Some images before and during the street parade of February 11, 2006: