The city has got a new label in Pocitos, so you do not forget where you are. A test label had come and gone sometime ago (somebody's living room must be full of giant plastic letters!). This one is made of something heavy and solid. Much harder to take away, except as a memory.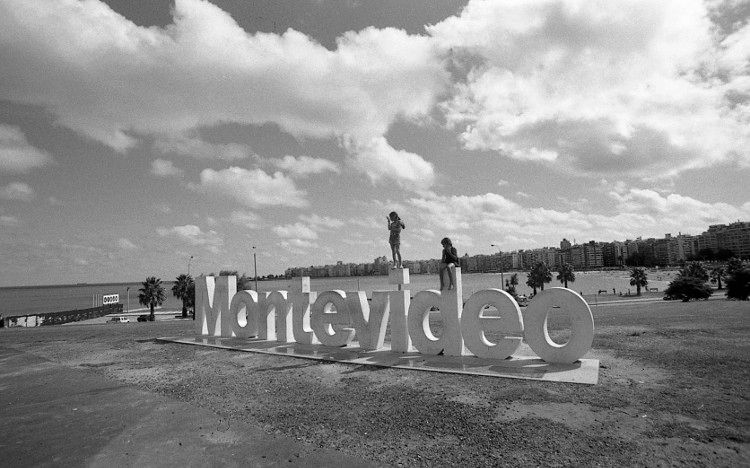 I would have said that such a monument to obviousness was doomed in our dry-humored, gray city. But fortunately I was wrong, which happens often according to my wife.

The giant label is a great hit. People queue for a group or family picture, and tourists flock to it day and night. Welcome, Label!