The Centennial America's Cup will be played in the U.S. starting next weekend.

The craze has already started down here. In cities in the First World, one often sees preachers telling us that the End is Near. In earthy but chilly and windy Montevideo, this guy dressed like the King of Cups of the Spanish playing cards, only using our national light blue hue, and went through 18 de Julio avenue telling everybody the good news. The Cup is near!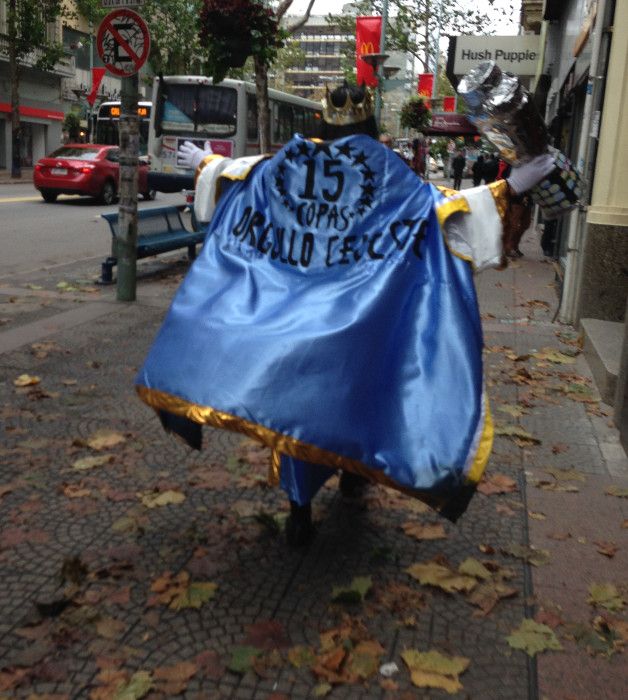 The legend in the back refers to the record 15 America Cups conquered by the Celeste, our national soccer team. Whatever it may mean after the humilliation suffered in Chile in the last edition - amply avenged (3-0) in the Qualifying match with Chile some months ago.

Let us hope for the best. The C group is a hard nut to crack, what with Mexico (an excellent team and almost local in the U.S.), Jamaica (big and fast players) and Venezuela (always dangerous to us). And two trips coast-to-coast just to play three games - they must really need the mileage in their frequent flyer programs.

I'll keep you all posted in case our city acts out during the Cup.

Cell phone picture, the best camera is the one you have in your hand.