I caught a number of fishermen that were getting their little boats into Buceo harbor, at about noon on Sunday.


The men were busy mooring, unloading their catch and getting the boats ready. A storm was forecasted for next morning.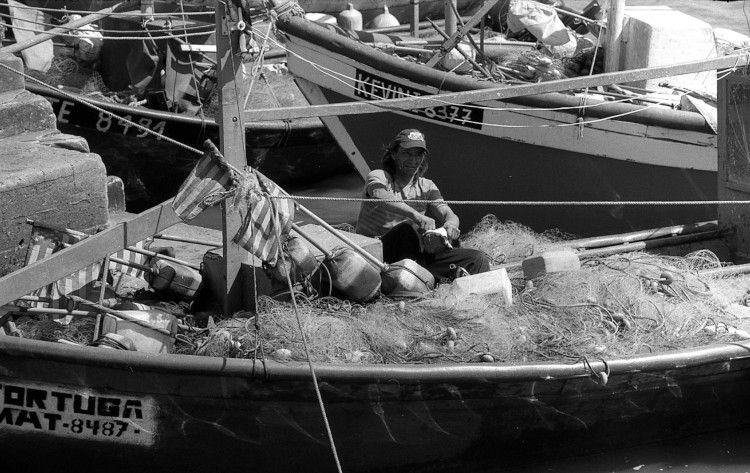 Many boats had brought fish.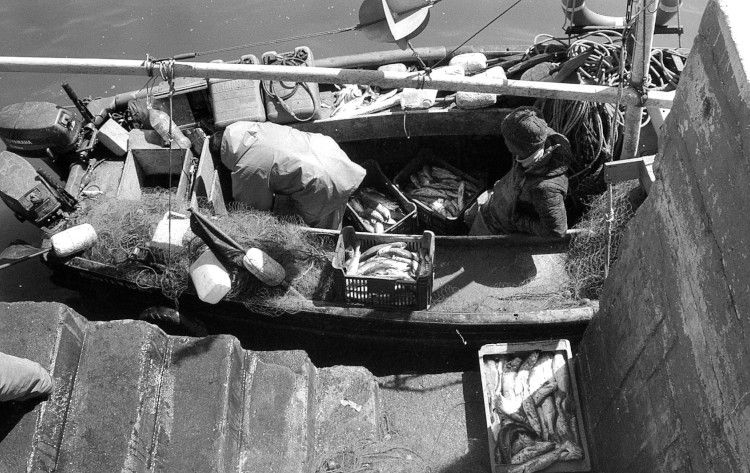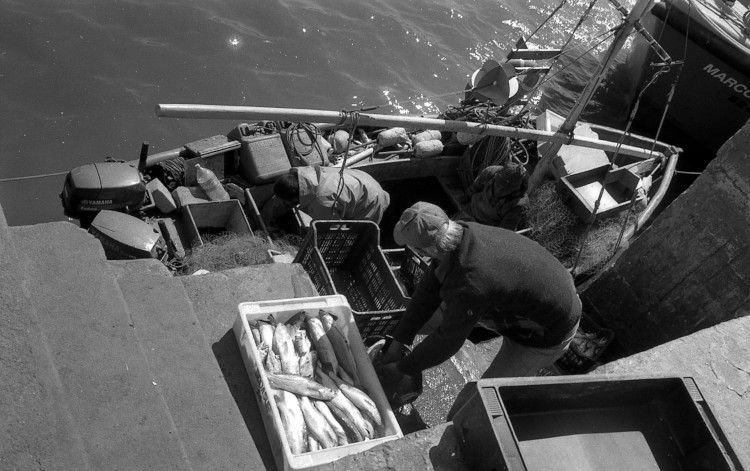 These men are some of the last artisans left in their trade. I hope that the large fleets that get in the River Plate leave enough fish for them.
Technical: Exakta VX IIb with Pancolar, Sonnar and Flektogon lenses. Film is FP4+ developed in Beutler.